Telemedicine Instructions – Follow the 4 easy steps below
Step 1 – Call our office (248) 615-4368 to inquire regarding the Telemedicine availability and schedule an appointment
Review the Telemedicine sheet in the link below to ensure a proper connection.
Step 2 – Patient Forms New Patients Only (established patients proceed to Step 3) – new patients, please click the link below and fill out these forms so we can expedite your first Telemedicine appointment.
Step 3 – What to Expect – A Telemedicine visit is extremely easy. You may use a computer, laptop, smartphone or, tablet. The device must have a camera and microphone. In some situations, the Telemedicine visit can be conducted by telephone only.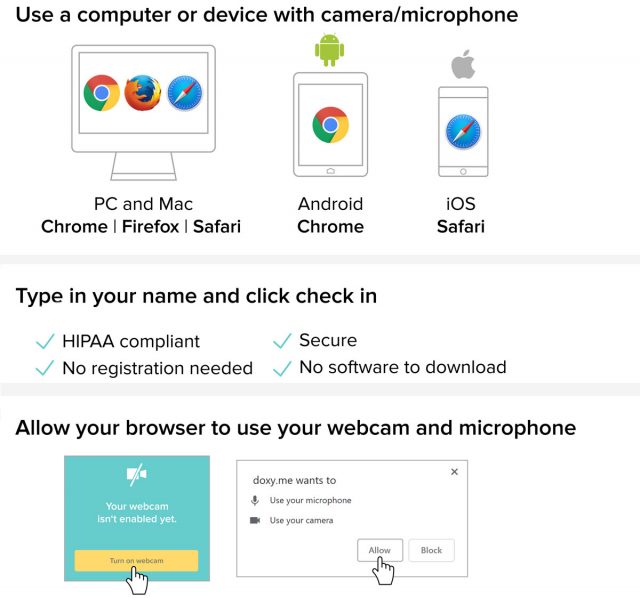 Step 4 – Start SCHEDULED telemedicine call with Dr. Leider by clicking the link below 5min prior to scheduled time