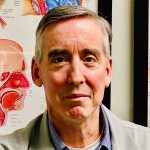 Dr. Jeffrey S. Leider MD.
Dr. Leider has been in practice as a board certified otolaryngologist since 1993. Dr. Leider has a particular affinity for pediatric ENT, but also enjoys seeing the "young at heart" adult patients as well.
Dr. Leider graduated Michigan State University in 1984 with a bachelor of science in Physiology. He then graduated from the University of Michigan Medical School in 1988. He subsequently completed his otolaryngology residency with Wayne State University and completed that training in 1993. He is board certified by the American Board of Otolaryngology – Head and Neck Surgery and also a fellow of the American Academy of Otolaryngology and Head and Neck Surgery. He has numerous research publications and continues his academia as a clinical assistant professor at Wayne State University and helps in the further training of their otolaryngology residents.
Dr. Leider prides himself on the personal individual care that he can provide to his patients and is always taking the time to address any and all of their concerns.
Amy E. Arnold, Au.D., CCC-A, FAAA
Doctor of Audiology
Certificate of Clinical Competence in Audiology/Fellow of the American Academy of Audiology
Dr. Amy Arnold has over 30 years experience as a clinical and dispensing Audiologist with extensive clinical, sales, management, and educational training experience including positions as Area and Quality manager for a large national corporation, an expert for an equipment designer and manufacturer, an Account Manager in the Southeast for a major manufacturer, and performs research in current topics. She also develops and teaches introductory and graduate level university courses as an adjunct professor. Dr. Arnold has co-authored peer-reviewed articles as well as training manuals on various hearing aid and related topics. She received her undergraduate degree majoring in Biology from Hope College in Holland, Michigan and Master's degree from the University of South Carolina, Columbia, South Carolina. She completed her Doctor of Audiology (Au.D.) degree program through the Arizona School of Health Sciences A.T. Still University, Mesa Arizona. Amy has worked with thousands of patients needing hearing care and strives to give each one a personalized hearing care solution. Her passion is to improve the quality of life of those with communication challenges and to be part of their journey toward better hearing health. Dr. Arnold and her husband have been a resident of the Brighton area for over 24 years.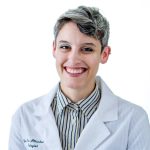 Anita Altschul, Au.D.
Dr. Anita Altschul was born outside of Chicago and lived in the Indiana suburbs until the age of 12, when they moved to Asheville, North Carolina. Anita studied Psychology at the University of North Carolina Greenbsoro where she received her Bachelor of the Arts in 2012. A talented musician, Dr. Altschul decided to combine her love for helping others and appreciation for sound and thus chose to pursue Audiology. Anita received her Doctorate of Audiology from Louisiana State University- New Orleans in 2016. Dr. Altschul has been a Michigan resident since completing her fellowship in Adrian, Michigan in 2015. She is passionate about educating people about hearing loss and rehabilitation, so those with hearing loss can begin to reconnect with their world and loved ones.
"Hearing is truly one of the main gateways our brain is able to perceive the world. It is important to keep our brains stimulated and active, and hearing is one of the easiest ways to facilitate this process. When others cant hear it can be frustrating for both parties involved, but it is important to realize this frustration stems from others caring and wanting to connect with their loved ones."
Dr. Anita Altschul has been a Michigan resident since 2015 completing her fellowship in Adrian, Michigan and is now enjoying being part of the Detroit, Michigan culture. In her spare time, she plays several instruments, tours with a band, and likes to spend time with her beloved pets as well as enjoys sewing, drawing, and most creative endeavors.